Multi-Purpose Surface Cleaner and Stain Fighter
General Information
Turbo Cleanse is effective for cleaning surface stains of seed treatment colorants and grime from application equipment and the treatment area where seed is treated.
Turbo cleanse IS NOT RECOMMENDED on painted, varnished, or acrylic surfaces, leather, aluminum, glass, chrome, clear coated or laminated surfaces.
Use Rates
Surface Cleaning: Spray, brush or sponge Turbo Cleanse onto dirty surface and allow to penetrate and soak stained areas. After soaking, remove by wiping or water rinsing treated areas. DO NOT ALLOW TO DRY.
Laundry Aid: Spot-treat, or add 1/4 cup per wash-load, to aid with removal of stains on soiled or stained work clothing.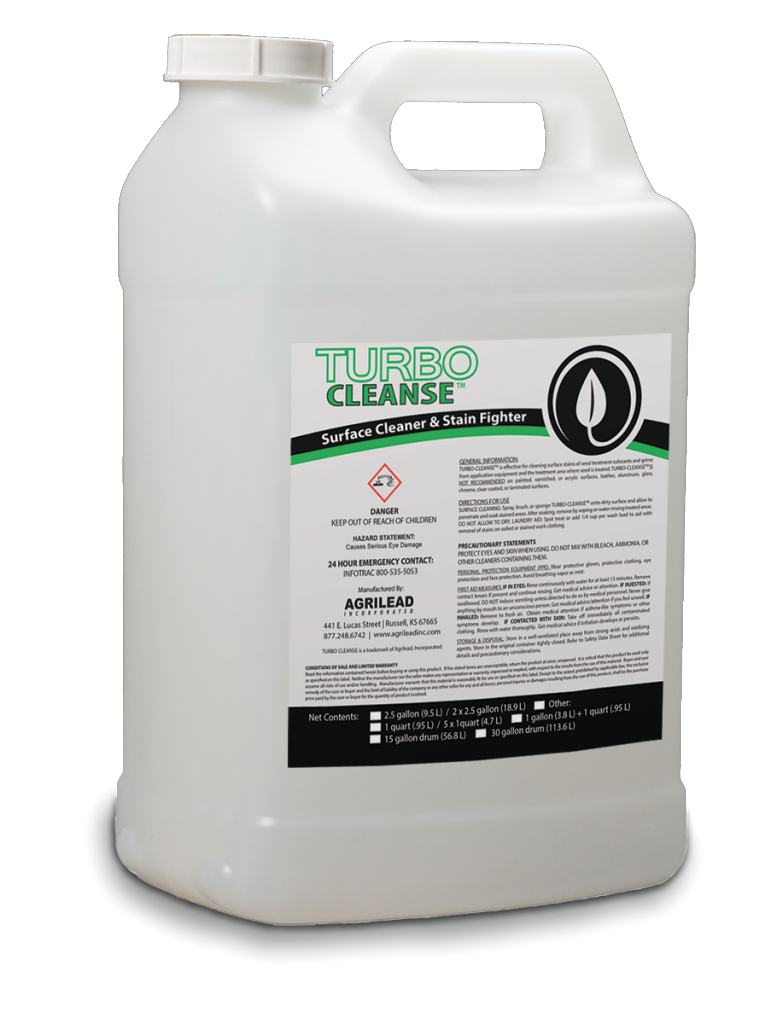 5 x 1 Quart Case ( AC-TC160)
2 x 2.5 Gallon Case (AC-TC225)
15 Gallon Drum (AC-TC15)